VBA Password Remover Software: Mastermind Solution!
Unable to recall the VBA project password or have an urgent need to reset VBA password in absence of its administrator! Reason could be anything and for your varied needs to remove VBA password, our efficiently developed VBA Password Remover Software is presentable for help. Built up with foolproof backend algorithms and user-favourable interface; the software proffer users a straightforward mode to reset VBA password. The software is integrated with the ability to: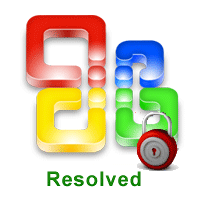 Remove Excel VBA Password
Remove Word VBA Password
Remove MS Access VBA Password
Remove VBA Password From PowerPoint
Forgot VBA Code Password? Help Is Available Here!
Our VBA password remover software is engineered in a way to help out users with less technical expertise to view the VBA source code. The software acts as a rescuer in situations when you forget the protection code you applied to the VBA project. Our VBA password recovery is a prominent solution to reset VBA password for MS Office applications that include Excel, PowerPoint, Word and Access.
Key Features: Tool To Remove Password From VBA Project
The software is embedded with potential to remove VBA password of MS Office 2000, 2002, 2003, 2007 documents
With our proficient VBA password remover, recovery of multilingual and lengthy password is possible with efficiency
The software after password recovery provides the new password as "Company's Name" so that the user can reset it as per his/her choice
The software to reset VBA password (Visual Basic for Applications) is designed with powerful backend that is collaborated with recovery techniques and advanced algorithms
VBA Password Recovery Freeware Download : Understanding your need to check out verity of our VBA password remover program, we provide you free demo version of the software to explain in detail as how to retrieve VBA password. With trial edition, the software will enable you to operate the tool and reset VBA password with new passwords whose two characters can be viewed.
VBA Password Protection Removal Program - Buy Now! : If you feel satisfied with free trial edition, then for knowing the complete remove VBA password provided by the software, you are required to purchase the full retail edition of the tool. The complete version of VBA password remover is available in three different licenses to support financial investment.